Socks make such nice handknit gifts. They are much easier to size to the recipient than, say, sweaters, and they don't squish your hairstyle like a hat might. Why not kick it up a notch for those really special feet and knit a pair of socks with a secret love note?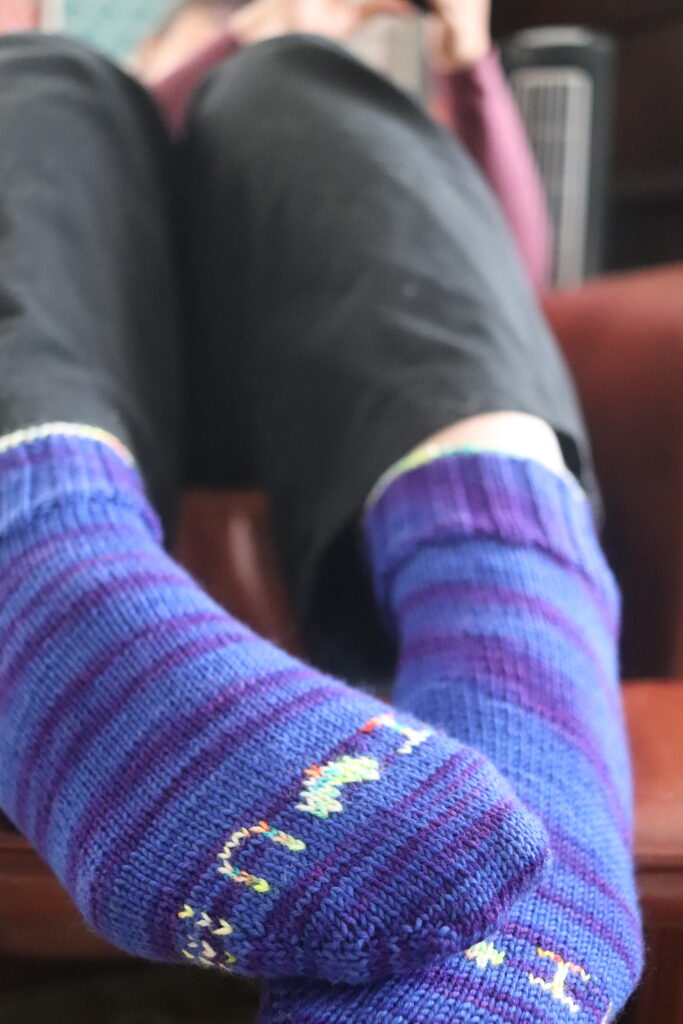 Undercover Love ankle socks are the perfect quick knit for your special Valentine. My test knitters made them for spouses and children. It's hard to describe the warm feeling in my heart when a tester said, "my son won't take them off" or shared how they were knitting to remind someone far away of their love. I knit this pair for my sister-friend Sue, who's had a difficult year and needs both warm feet and a reminder of my devotion.
With just 6 rounds of patterning, these socks are a perfect easy introduction to stranded knitting. Pick a subtle color for low contrast, or go wild like I did on my pair. Either way, your recipient will appreciate the extra love.
Who will you knit Undercover Love socks for? I can't wait to find out. The pattern is now available on Ravelry and Payhip.