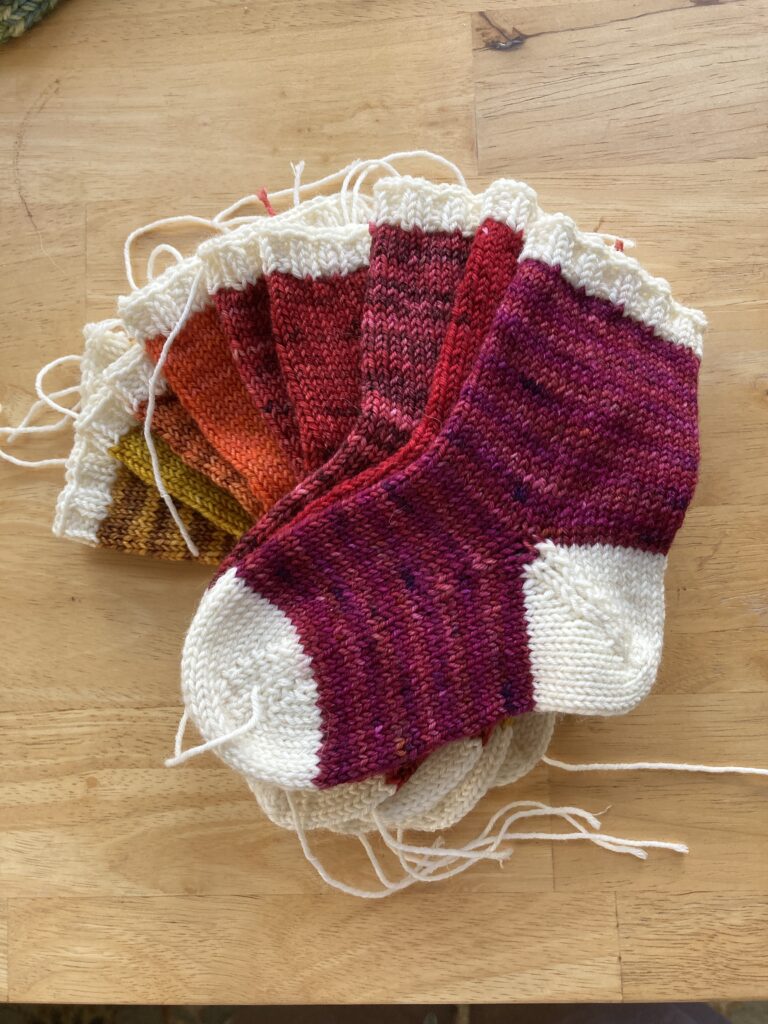 I've wanted to knit myself a Christmas countdown garland for years.  Last December, I decided to use my free Tiny Stocking pattern and my Asylum Fibers countdown mini skein set to finally make one. 
As it often happens, though, the holiday preparations got in the way of my countdown knitting, so I set the work-in-progress aside and quit opening the yarn packages.  I picked them up last month and am making terrific progress.  I'll definitely be finished in time to fill it with goodies to countdown to this Christmas!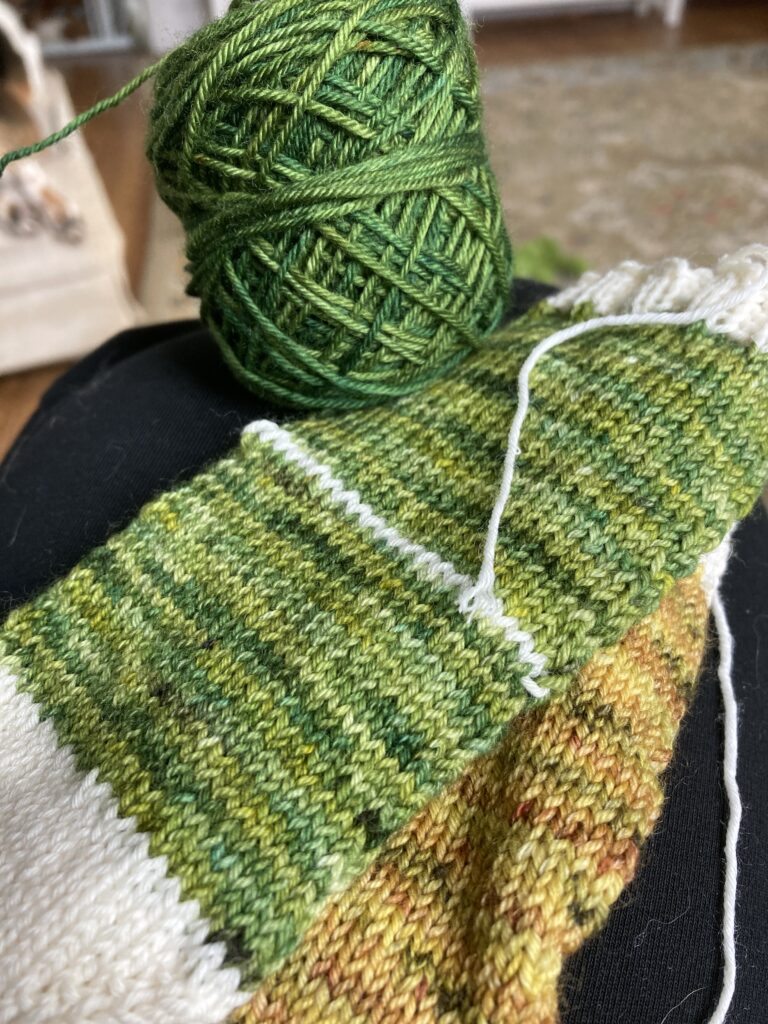 The Tiny Stockings are knit toe up with an afterthought heel. The white stripe in the photo above is waste yarn holding the stitches that will eventually become the heel.
I knit a few stocking bodies in a batch and then I go back and add the heels.  That batching strategy allows me to do the easier part (the foot and leg) during the week, and then I catch up with the heels on the weekend, when I have more time and daylight.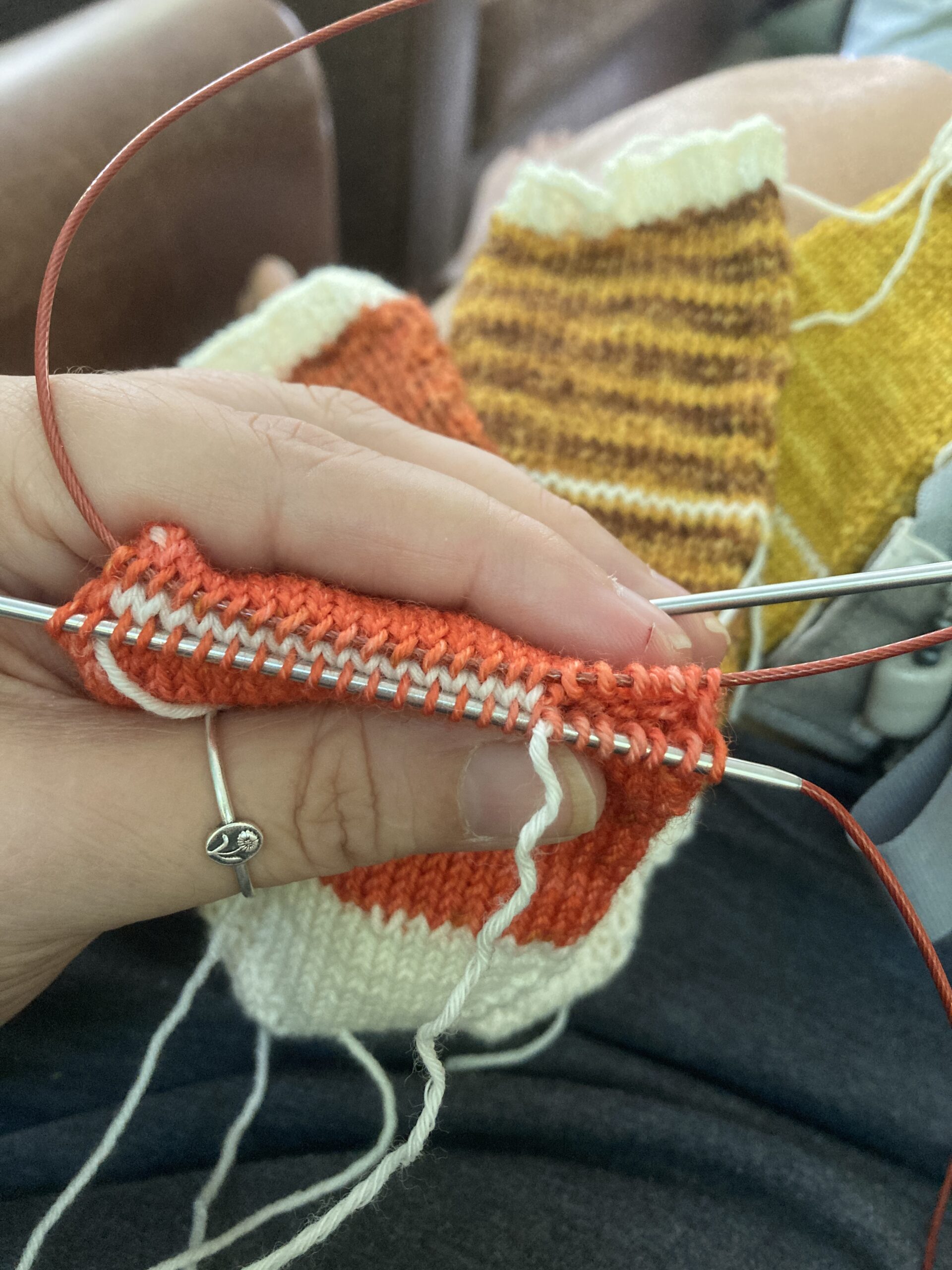 When the light is good and I have no bouncing puppies around, I pick up stitches above and below the waste yarn and then remove it, freeing up those stitches.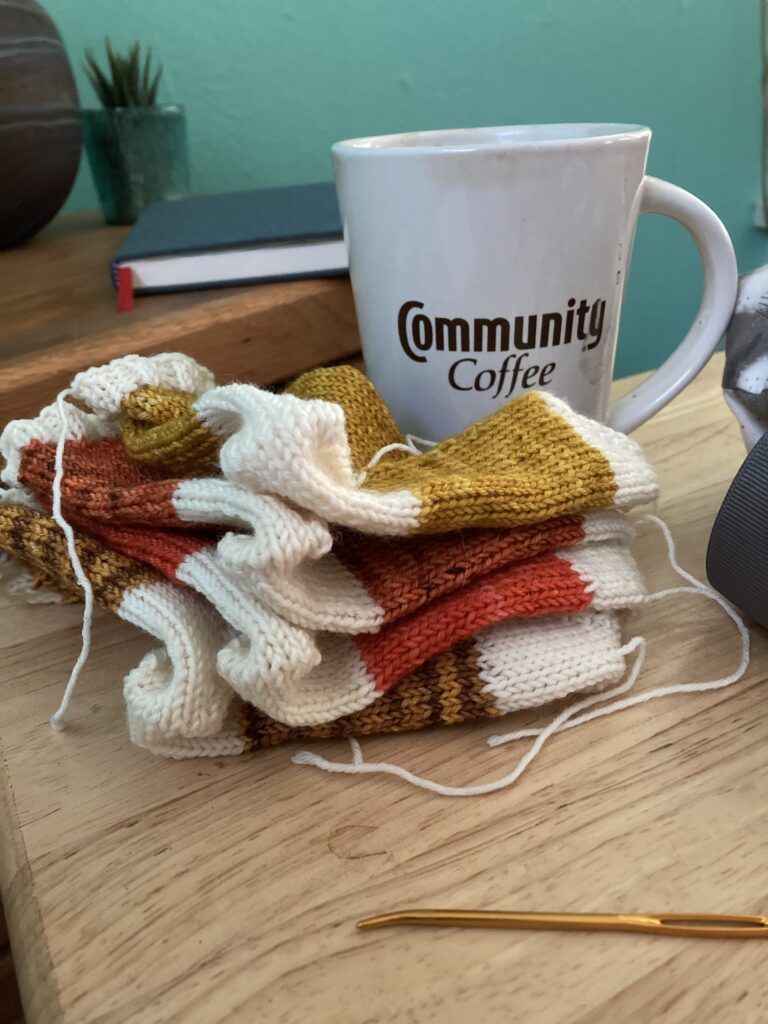 Then I knit the heels all in a batch!  
You probably noticed that the heels don't lie flat, fresh off the needles.  They need a little bit of blocking to convince them to settle down.  I sort of like how curly they look in this photo, though.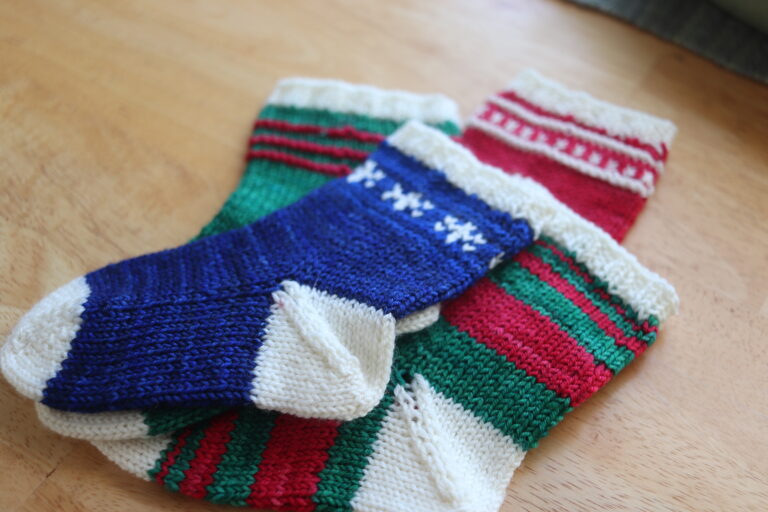 This Tiny Stocking pattern is part of an ebook, if you'd like to switch things up a bit and not make all plain stockings. 
For my garland, I really wanted the yarn to shine, so I kept it simple.