Let's imagine I have a very serious but treatable cancer diagnosis.  (I don't, I promise.)  You know what my first thought would be?  How will this impact my (grown) human son.  Followed swiftly by extreme anxiety about who would take care of my furry children while I was hospitalized for treatment or too sick to care for them myself.  Sorting that out would be expensive and stressful, and right at the worst time.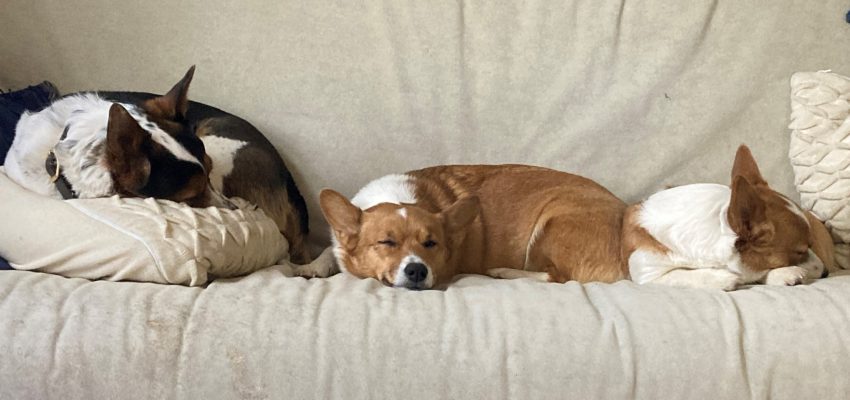 There are people who don't have the resources or community support that I enjoy.  People who make the heartbreaking decision to surrender their pets because they have no way to care for them whilst undergoing lengthy medical treatments.  As a nurse and a pet mom, thinking about this just breaks my heart.  It's my worst case scenario.  I would rather die early, foregoing medical treatment, than surrender my pets.
Maybe that wouldn't be your choice.  And that's fine.  But for people like me, I am so glad to know that there is an organization in Utah that helps pets in this situation.  That either boards them or finds them a temporary foster home so they can be reunited with their human when the time is right.
I learned about Ruff Haven last year, a unique organization devoted to providing support to pets when their humans are temporarily unable to care for them.  Some pets are boarded at Ruff Haven's facility, and some are cared for in foster homes.  They all go home when their human is ready to resume their care.  And if that day does not come, Ruff Haven works to find a permanent home for the pets.
After learning of Ruff Haven's mission, I reached out to my friend and frequent collaborator, Marian of Marianated Yarns.  Would she be interested in doing a fundraiser for Ruff Haven?  Yes!  Not only that, but she asked in Christine Parry from Mark and Count to join us.
To that end, Marian is selling kits (click here!) to make a Puppy Toes Bauble.  The kits include yarn in three colors to knit the design (in my all-time favorite base!), a plastic ornament insert, a code for a digital download of the Puppy Toes pattern and a special progress keeper charm made by Christine.  All proceeds from the sales of the kits will go to Ruff Haven.  The fundraiser runs through the end of February.  
Ruff Haven is the only organization that I am aware of who provides this support.  If you know of another one, would you please share?
Thank you to all who participated in the fundraiser!  We raised over $1800 to donate to Ruff Haven!