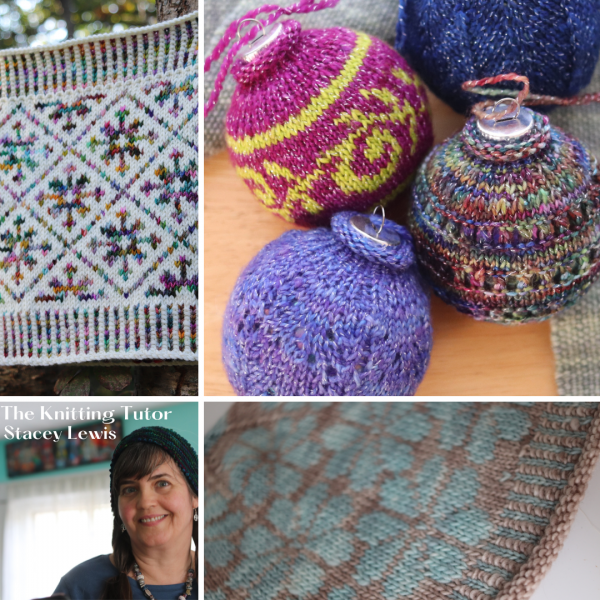 Indie Designers Gift-A-Long
A pretty special make along is happening now on Ravelry, in the Indie Design Gift-A-Long group.  There are knit/crochet alongs in 8 different categories, loads of fun games and prizes to be won and more chatting than anyone can ever keep up with. I've already won a prize, in the Designers Alphabet Soup contest!  Double dipping (participating in two Alongs at a time) with the Bauble Along is allowed and encouraged. Let's convert some of those gnome knitters into Baublers! 
GAL Big Sale
The GAL starts with a Big Sale – use code giftalong2022 at checkout to get 25% off all of the patterns in my GAL bundle. The same coupon code will get you a discount on select patterns from all 230 Gift-A-Long participating designers (over 4000 knit and crochet patterns on sale)!
The Big Sale runs until November 28 at 23.59 EST, but all the fun activities of the GAL continue until the end of the year.  It's so entertaining to chat with makers around the world about food and holiday celebrations and pets and of course… baubles.  My only regret is that I haven't figured how to scroll and knit at the same time!  A live feed of the chat threads would be really helpful!
What I'm Making in the GAL
I am focusing my GAL making on play food for my bonus granddaughter, Mila.  When I went to Grandparents Day at her preschool, I noticed how much fun she had in the play kitchen.  Her other grandmoms are setting her up with every appliance a 4 year old could need, and I am providing the groceries!  I've already cast on Purrger, the Cat Burger by Sam Michele, and have several more food projects queued.  We'll see how far I get!
Not a Fan of Ravelry, But Still Love a Sale?
If Ravelry does not work for you, for any reason, I've got you covered! Head over to my Payhip shop and take 25% off of any pattern in this bundle with the code 2522. It's good through the end of the day on November 28.